Description of shareholders holding more than 3% of the company's share capital:

Zeitinger Invest GmbH is a limited liability company based in Frankfurt. The company emerged from Internationale Projekt Consult GmbH (IPC) in 2016 and is the leading shareholder and strategic investor in the ProCredit group. Zeitinger Invest is owned by members of the Zeitinger family, who believe strongly in the idea of Europe and its humanistic values.
Since 1980, the family have been breaking new ground in the field of development, pursuing their objectives by carrying out consulting assignments and assuming management responsibility. One of the guiding principles underlying their activities is the commitment to transmitting entrepreneurial values, which Zeitinger Invest regards as the motor for long-term sustainable development. In particular, as a founding shareholder of ProCredit Holding, the company has set new standards in the establishment of target group-oriented financial institutions in developing countries and emerging economies, as it is convinced that strong and well-functioning financial institutions are the most important prerequisite for effectively financing small entrepreneurs on a socially balanced, lasting and environment-conscious basis.
---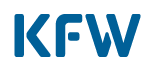 KfW is one of the world´s leading and most experienced promotional banks. Established in 1948 as a public law institution, KfW is owned 80 per cent by the Federal Republic of Germany and 20 per cent by the federal states ("Länder"). KfW Development Bank is Germany's leading development bank and an integral part of KfW. It carries out Germany´s Financial Cooperation (FC) with developing countries on behalf of the Federal Government. The 600 personnel at headquarters and 370 specialists in its 68 local offices cooperate with partners all over the world. Its goal is to combat poverty, secure the peace, protect the environment and the climate and make globalisation fair. KfW is a competent and strategic advisor on current development issues.
---
DOEN Participaties BV is an impact investment company that was established more than 20 years ago. To achieve its goal of a green, social and creative world, DOEN Participaties BV invests in innovative early stage social enterprises, investment companies and funds with a clear social or green mission around the world. The investments are characterised by high targeted social and environmental impact, strong entrepreneurship, innovation and scalability. DOEN Participaties BV is fully owned and managed by the Dutch DOEN Foundation (DOEN). DOEN is an independent foundation that has been set-up by the three Dutch Charity Lotteries (Nationale Postcode Loterij, VriendenLoterij and BankGiro Lottery) and receives annual financial contributions under long-term contracts.
---

IFC, a member of the World Bank Group, is the largest global development institution focused on the private sector in emerging markets. Working with 2,000 businesses worldwide, we use our six decades of experience to create opportunity where it's needed most. In FY16, our long-term investments in developing countries rose to nearly $19 billion, leveraging our capital, expertise and influence to help the private sector end extreme poverty and boost shared prosperity. For more information, visit www.ifc.org.
---

Teachers Insurance and Annuity Association of America (TIAA), directly or acting through its wholly owned subsidiary TIAA Global Asset Management (TGAM), manages over $889 billion in assets on behalf of over 5 million individual investors, 16,000 institutional clients and over 120,000 advisors and consultants.
TIAA was founded in 1918 to serve the financial needs of educators, healthcare providers, researchers and non-profit workers in retirement. Since then, the breadth and depth of TIAA's asset management capabilities has expanded, making TIAA, directly or acting through TGAM, one of the largest money managers in the world. Through TGAM's framework of affiliates, each with its own specialty, TIAA offers a wide range of retail and customized investment products and strategies. TIAA is the award-winning manager of traditional investments, including highly-ranked U.S. and international equity and fixed income funds, target date funds and index funds. TIAA is an industry leader in responsible investing with a full suite of ESG products making it possible for investors to build a well-diversified socially responsible portfolio. TIAA is a preeminent alternatives manager, with unparalleled expertise in global commercial real estate, agriculture, timber and infrastructure investing.
Most importantly, TIAA and TGAM are committed to providing great service to all of our clients and to our founding mission of helping investors achieve their long-term financial goals.
---

FMO (the Netherlands Development Finance Company) is the Dutch development bank. FMO has invested in the private sector in developing countries and emerging markets for more than 46 years. Our mission is to empower entrepreneurs to build a better world. We invest in sectors where we believe our contribution can have the highest long-term impact: financial institutions, energy and agribusiness. Alongside partners, we invest in the infrastructure, manufacturing and services sectors. With an investment portfolio of EUR 9.2 billion spanning over 85 countries, FMO is one of the larger bilateral private sector development banks globally. 
---
The Belgian Investment Company for Developing Countries (BIO) is a Development Finance Institution (DFI) established in 2001 in the framework of the Belgian Development Cooperation to support private sector growth in developing and emerging countries. BIO supports financial institutions, investment funds, enterprises and private infrastructure projects. Endowed with a capital of EUR 600 million, BIO provides tailored long-term financial products (equity, quasi-equity, debt and guarantees) either directly or through intermediary structures. BIO can also fund technical assistance programmes for client companies as well as feasibility studies. BIO requires its business partners to implement environmental, social and governance standards. BIO operates as an additional partner to the traditional financial institutions and supports projects with a balance between return on investment and development impact. BIO is a member of EDFI (European Development Finance Institutions). E-mail: info@bio-invest.be
---

ProCredit Staff Invest GmbH & Co KG is an investment vehicle for ProCredit staff members. It was founded in 1998 by a group of IPC employees who, through their investments in ProCredit Holding, sought to complement their strong professional commitment to sound financial intermediation for small and medium-sized businesses and ordinary people by becoming co-owners of the ProCredit banks. Today, most of the employees of ProCredit Holding and the members of the management teams at almost all of the ProCredit banks, as well as many other staff members from across the group, are partners in ProCredit Staff Invest. In carrying out their duties on a day-to-day basis, they all help to ensure that their investment in ProCredit Holding produces the desired results, in terms of both its developmental impact and the financial return it generates.
---

The Omidyar-Tufts Microfinance Fund invests in the financial services sector in emerging markets and developing countries. The fund seeks to demonstrate the viability of commercial investment in microfinance to institutional investors. The fund is housed within the Tufts University endowment. The fund was established in November 2005 through a gift to Tufts University by Pierre Omidyar, founder of eBay, and his wife, Pam, co-founder of Omidyar Network with her husband. Tufts University (www.tufts.edu), located on three Massachusetts campuses in Boston, Medford/Somerville, and Grafton, and in Talloires, France, is recognised among the premier research universities in the United States. Tufts enjoys a global reputation for academic excellence and for the preparation of students as leaders in a wide range of professions. Omidyar-Tufts shares are held by the Omidyar-Tufts Microfinance Fund and Ohana Holdings LLC.
---

responsAbility Investments AG is one of the world's leading asset managers in the field of development investments and offers professionally-managed investment solutions to private, institutional and public investors. With the responsAbility Global Microfinance Fund and the responsAbility SICAV (Lux) Microfinance Leaders, two investment funds managed by responsAbility Investments AG are invested in ProCredit Holding.
responsAbility's investment solutions supply debt and equity financing predominantly to non-listed firms in emerging and developing economies. Through their inclusive business models, these firms help to meet the basic needs of broad sections of the population and to drive economic development – leading to greater prosperity in the long term. responsAbility currently has USD 3.1 billion of assets under management, invested in over 550 companies across 97 countries. Founded in 2003, the company is headquartered in Zurich and has local offices in Bangkok, Geneva, Hong Kong, Lima, Luxembourg, Mumbai, Nairobi, Oslo and Paris. Its shareholders include a number of reputable institutions in the Swiss financial market as well as its own employees. responsAbility is supervised by the Swiss Financial Market Supervisory Authority FINMA. 
---
Find out more about our shareholder structure here.